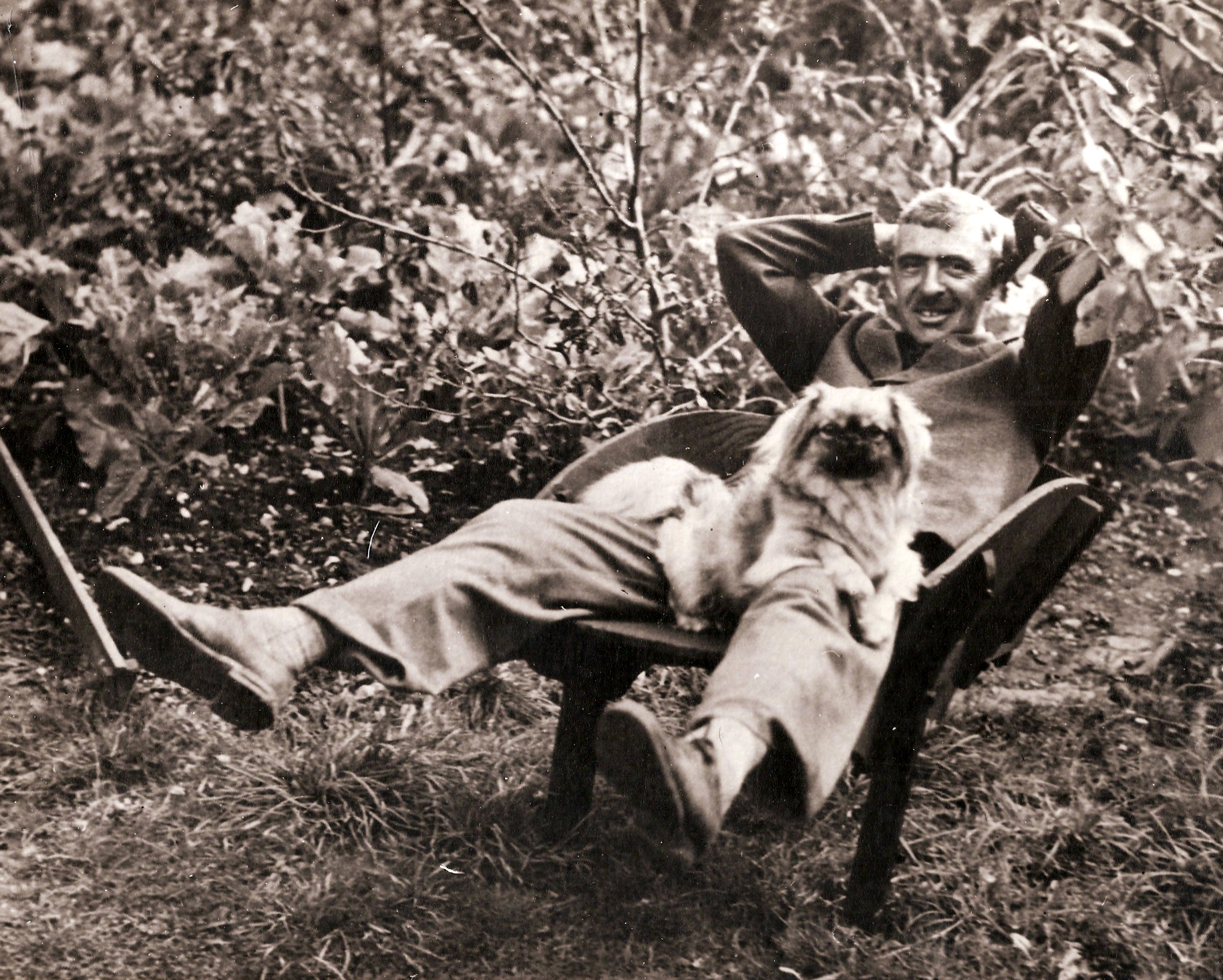 Arthur Cecil ROPER (Major)
Generally known as 'Doc'
Born 14 June1890, Tasmania

Third child and third son of Arthur Charles ROPER (1856-1925) and Florence Wellersley SMITH (1861-1920)

Married Frances Ann HUBBARD 22 August 1933 at St Stephen's Church, Cinderford, Gloucestershire.

Died 29 July 1978, Worthing, Sussex.
The photo above was taken in the garden at 'FARACRE' Worthing, Sussex; Summer 1937. This picture was made as an enlargement from a print as the negative was destroyed by enemy action in March 1944. It was given to FAR from ACR, Christmas 1954. ACR and Kikmi. ACR wanted a dog and FAR wanted a cat. They ended up having a cat sized dog. Kikmi was no mere lap dog but ran around the South Downs as well as any larger dog. This was before the days of intensive breeding on Pekinese dogs to make their poor legs short and noses difficult to breathe through.
Frances Ann Roper (née HUBBARD) writes
Back <<Hubbard<< >>Roper>>