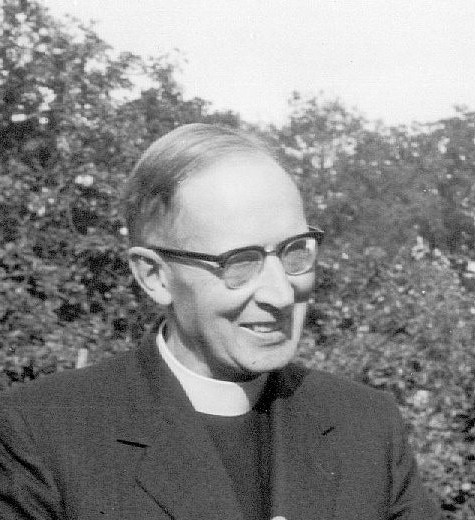 The Rev John Waddington HUBBARD MA; BSc: FRGS.
(I always knew him as Uncle Jack.)
Born 15 January 1896 Hemel Hempstead, Hertfordshire.
Died 8 December 1988 Worthing, Sussex. Buried at South Walsham, Norfolk.
First son, second child of Arthur John HUBBARD and Charlotte Marian VIZARD
Married Margaret Blanche SHEATH (1902-1980) 9 September 1933 at St Paul's Church, Canonbury, London N1
They had four sons
John Waddington Phillips HUBBARD - 27 June 1934
Laurence Arthur HUBBARD - 30 September 1936
David James HUBBARD - 3 April 1940 - died 21 Jan 1950
Michael Andrew HUBBARD - 30 June 1943
John W P HUBBARD (son) writes.....
Laurie A HUBBARD (son) writes........
Frances A Roper née HUBBARD (sister) writes......
Nicolas G HUBBARD (nephew) writes........