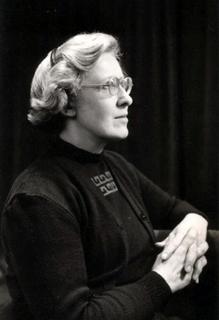 Frances Ann Roper (née HUBBARD) MPS
Fourth child, second daughter, of Arthur John HUBBARD and Charlotte Marian VIZARD
Born 6th December 1899, Chiswick, London
Died 24 February 1985, Worthing, Sussex
Married Arthur Cecil Roper 22 August 1933 at St Stephen's Church, Cinderford, Gloucestershire.
My aunt and father's sister.
"I am the same age as the century, its senior by a mere three weeks, having been born at the beginning of December, 1899. I have always found this very convenient, as in combination with the landmarks of two world wars, it enables me to pin down the events of my life with considerable accuracy. There must be few people of my age who can claim that their grandparents were married in the reign of William IV as I can, and this fact may possibly have some bearing on the strong influence that the Victorian period has had on my life."
Frances (Aunt Frances) writes about her life together with family history in

Victorian Hangover.
(Now taken down from this site as it is to be published with Amazon.)
Frances writes to her brother Jack with passion!!
Frances trained as a hospital pharmacist, specialising in psychiatric medicine. When I first knew her she was doing a series of locums in the big psychiatric hospitals which were common in the 1950/60s.
Life as a pharmacist - My Pestle in my Hand written sometime in the 1960's is now available on Amazon.