Emma was a skilled carver. Later in life she lived near Kew Gardens. She picked up some extraordinarily fine specimens of chestnuts (sweet rather than 'horse' it is thought) and proceeded to carve them. She mounted eighteen heads into a box that is not much over 30cm (1foot) high. The box is now in the possession of my cousin Michael A HUBBARD, a great grandson of Emma.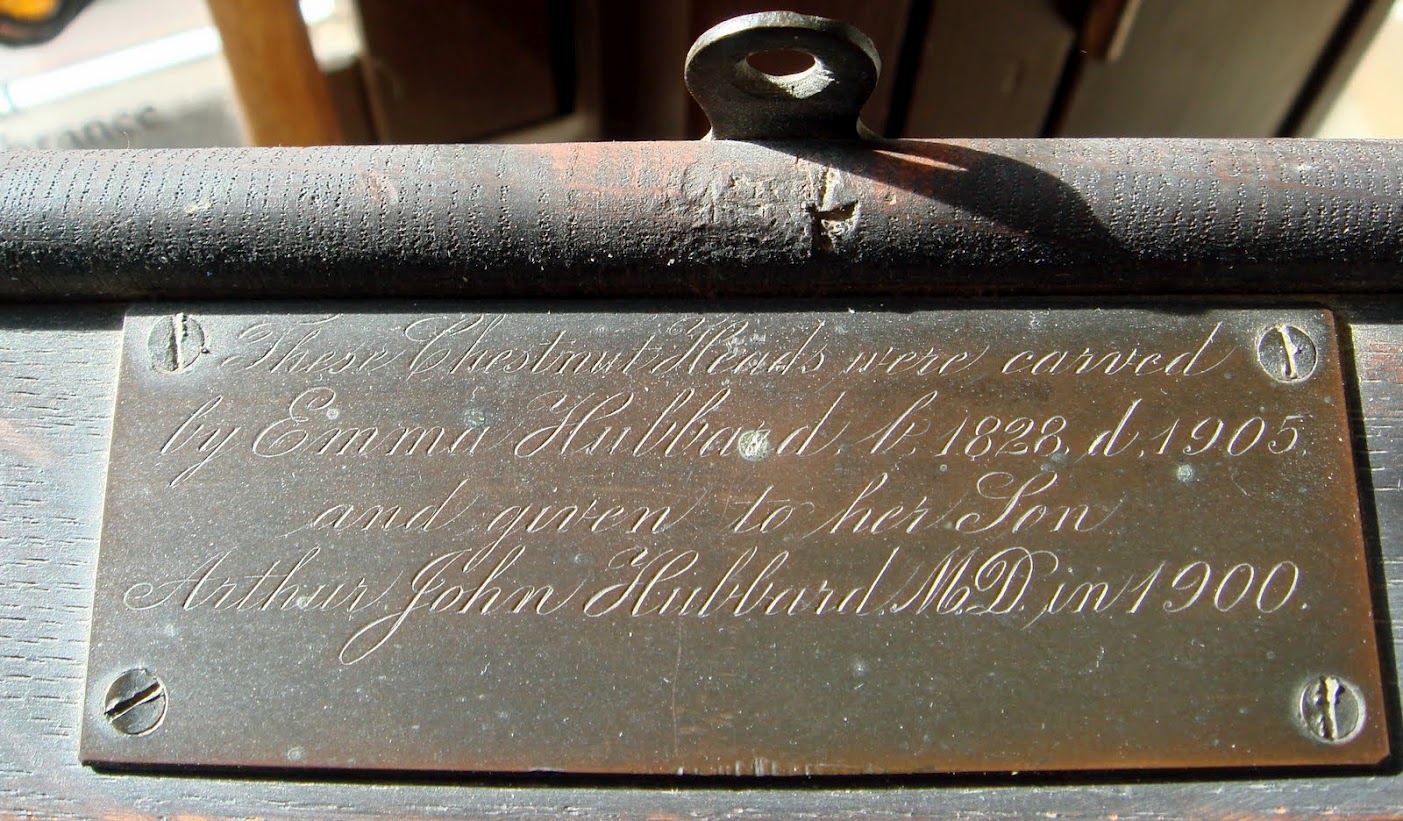 These Chestnut Heads were carved by Emma Hubbard, b.1828, d.1905 and given to her Son Arthur John Hubbard M.D., in 1900.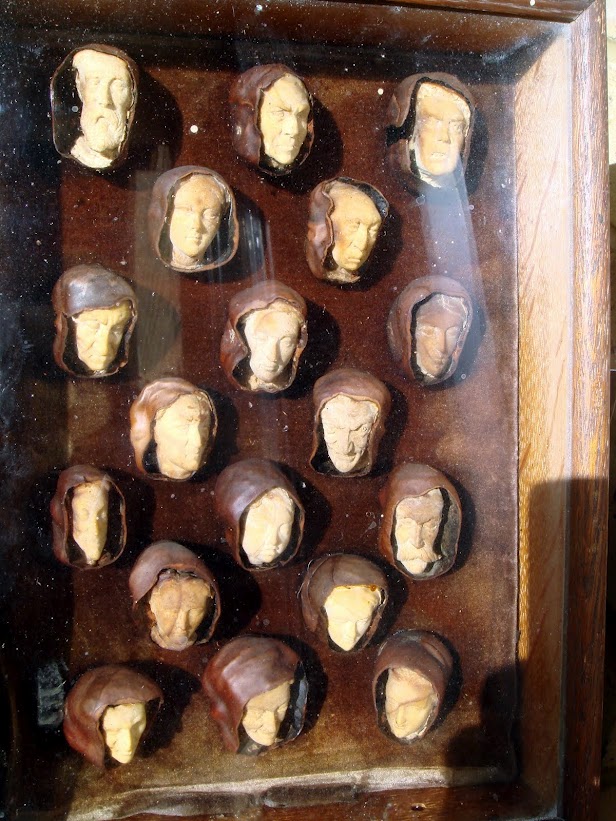 The Chestnut faces are all characterful, some comical and all utterly realistic. The chestnut shells make them look monastic - all wearing cowls, but they are male and female and very likely to be of people Emma knew.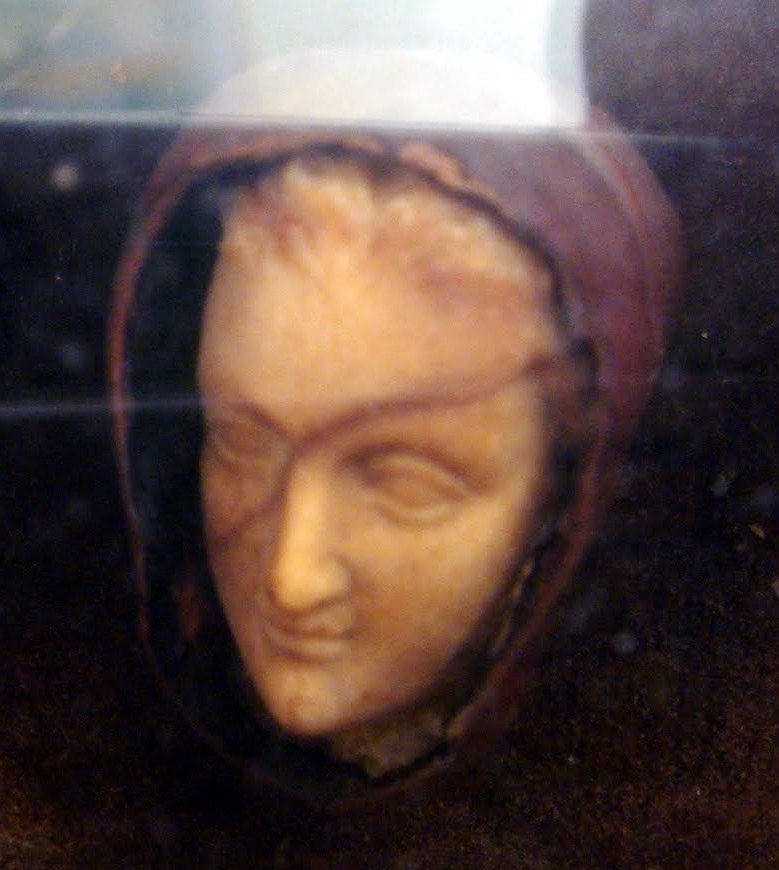 A female head which in reality is less than an inch high. To carve a chestnut like this calls for brilliant eyesight, patience and skill.